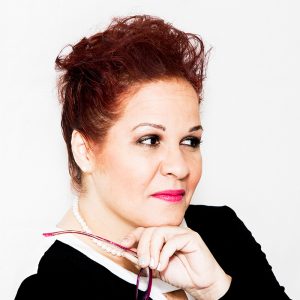 "I realize that many people believe that because they know Spanish, they can translate, but there is much more to it…"
Lisa Siegel
Alisa International Language Services
Lisa G. Siegel-Cruz.  Born in New York and raised in Puerto Rico, Ms. Siegel's language skills in both English and Spanish were reinforced by a totally bilingual education. After graduation from High School, her scores on the College Entrance Examination automatically allowed her to take the required courses in English and Spanish at the advanced levels.  In college, while completing her studies at the University of the Sacred Heart, in Santurce, Puerto Rico, her curriculum included Business Writing in both languages.  Her work experience included top notch positions with law firms, stockbrokers, advertising agencies, realestate firms, and others.  During five years she worked for the US Food and Drug Administration and obtained the highest commendation at a Regional Level for her outstanding initiative in communicating with the Spanish-speaking Media in New York and beyond.  She translated her Agency's information and provided it to the Media.  Her columns were often printed verbatim.  Most articles would also be reprinted in Latin America.  Her interviews were conducted using a very neutral, international language, which also allowed the media in New York to disseminate them in other countries, as a Public Service.
In Orlando, she successfully worked with major translation companies on a full-time basis.  During the past twenty years she has been fully dedicated to freelancing for the most prestigious translation companies in Orlando and in other states and countries.
Maintaining excellence in communications
Spanish translations and transcriptions are performed by one or more translators and transcribers, handling a great volume of work aided by state-of-the-art software. Whenever localization is indispensable, a second translator from the target country is consulted, thus, adding that "special flavor" to the essence of the text.
Translators and interpreters in a variety of languages (just ask!) are carefully screened and selected based on all of the following:
Country of origin
Years of residence in the US/Foreign Country
Specialized field of studies/degree
Years of experience in the translation business